What are ghost nets?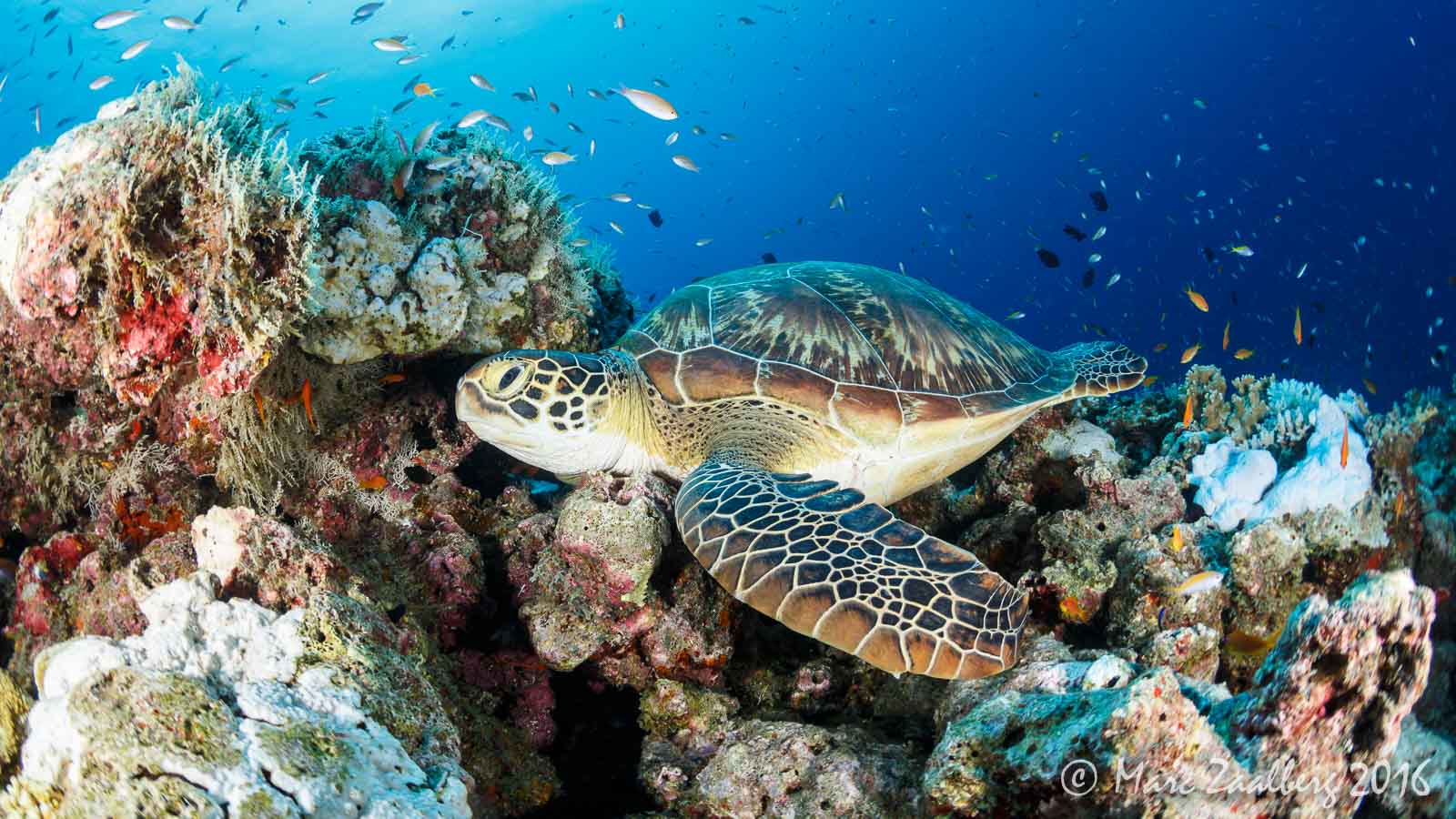 As of August 2017, Ocean Dimensions are now diving & snorkelling in the Unesco Biosphere Reserve in the Baa Atoll at Kihaa Maldives – the closest resort to Hanifaru Bay. We hope to see you there!
Martin Stelfox the founder of the Olive Ridley Project is here with us at Six Senses Laamu for 1 week on a mission to raise awareness about ghost nets or lost fishing nets.
He was working in the Maldives managing a team of marine biologists when confronted with the staggering amount of 174 sea turtles found in the Maldives entangled in lost or abandoned fishing nets which are called ghostnets. As a dedicated marine biologist he felt compelled to do something significant about this. As 163 of the 174 turtles were Olive Ridley turtles this became the name of the now UK bases charity – www.oliveridleyproject.org
Throughout the week he joined our boat dives, snorkel excursions and house reef as well as beach clean ups. For the evening he had interesting and educational presentations prepared for guests and staff.
640 000 tons is the number of nets reported lost – you can imagine that there is still plenty of unreported gear out there. Due to global currents and due to the Maldive's location from North to South many lost nets don't originate from here but drift here from other destinations.
The Olive Ridley Project is the only project in the Indian Ocean. NOAA and PADI Project Aware are collecting data of nets found in other regions. This data needs to be combined to identify hotspots. Once the origin of the net can be established Martin's mission is to go there to educate and help the fishermen in several ways:
What are the reasons why the fishermen lose their nets?
Explaining what damage lost gear can do to fish stock.
Help fishermen with storage problems on their boats. As fishermen don't only use one fishing technique they need store a lot of gear on their boats.
Give ideas what to do if they find nets: use the for construction or soccer goal nets.
What can you do to help?
22% of all tuna is fished in the Indian Ocean. When you buy canned tuna, look at the label and check were and how it is caught. In the Maldives tuna is caught by pole and line which means 1 man, 1 pole, 1 line, 1 fish – not by nets! If you are not sure go to the website the International Pole & Line Foundation were you can find out more on this fishing technique.
If you are looking at buying a new bikini or UV shirt check out companies like Fourth Element –  who use ghost net material to produce these clothing items! By the way Fourth Element designed and made our staff t-shirts!
July 18, 2016