How do nudibranchs find each other in the big wide open ocean?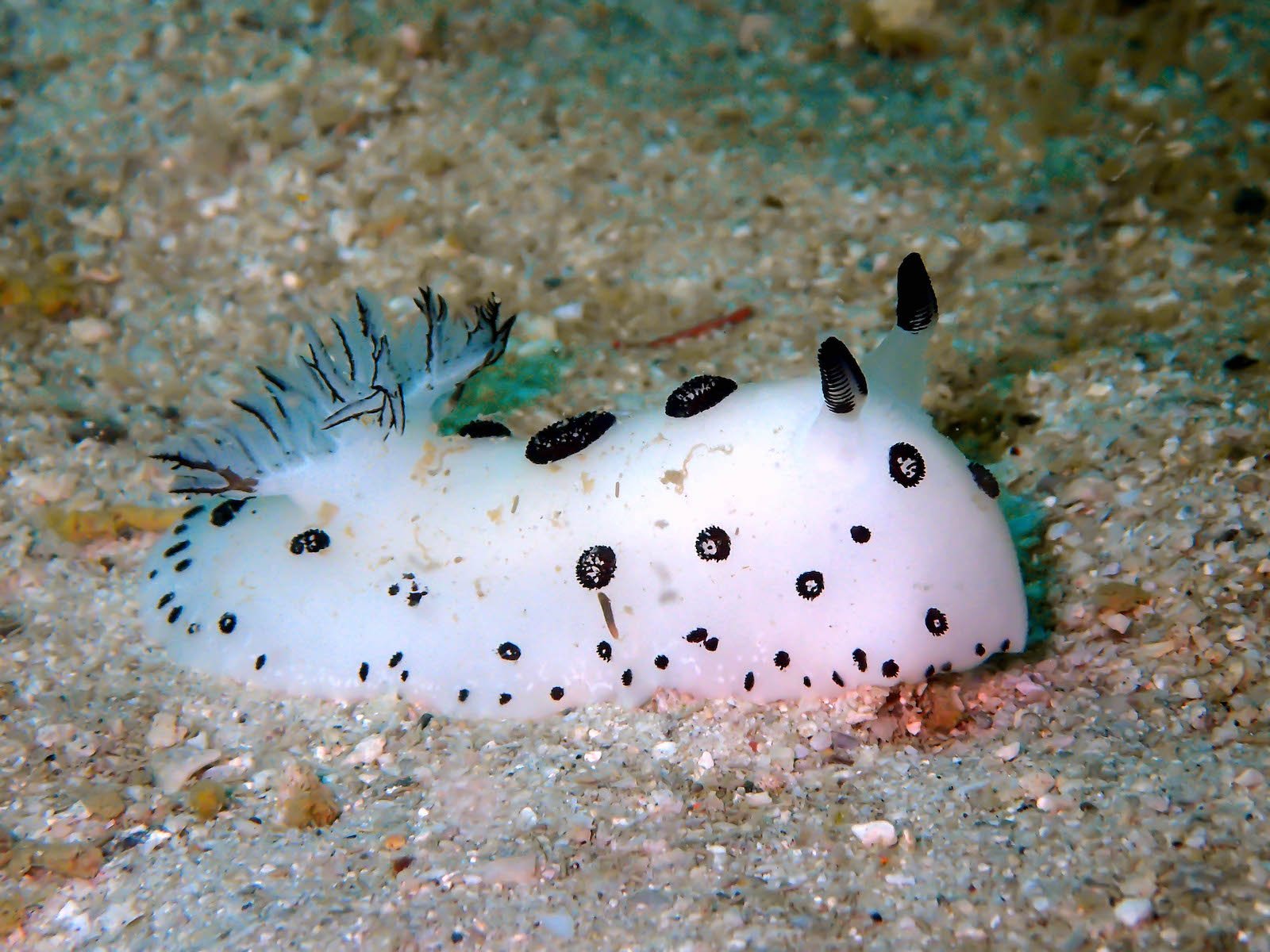 Nudibranchs are part of the sea slug family. The 2500 plus species come in an array of different colours. Some are bright, some dull, some fluorescently patterned, some with big horns, some teeny tiny, some stretching up to 30-40 cm in length!
All known nudis are carnivorous and usually their coloration is due to what they eat. Some are even able to uptake the poisons and toxins from the prey they ingest and use it to defend themselves.
Nudibranchs use chemical signals to communicate with each other, to prey and to predators. They often leave a trail of slime full of chemicals. Other nudis will pick up on using their 'oral tentacles', the horn like protrusions located on their heads. They use the slime for defence warnings or to find a mate.
Depending on the species nudibranchs can live for only a few weeks or up to a year. All nudis are hermaphrodites, they have both male and female reproductive organs. However, they can not fertilize themselves, they must find another individual to reproduce! Those who have short life spans do not have a lot of time to find a mate. As they are hermaphrodites luckily any other individual will do the trick.
Once two nudibranchs have finally found each other, they will perform a little dance to manoeuvre themselves into the correct position. They will both deposit a sperm sack into each other. This little sack is stored until the eggs are ready. Once the eggs are fertilized the nudi will lay the eggs. Depending on the species the eggs have different colours, numbers and laying patterns. Usually there are many eggs for a better survival rate. Often nudis lay them in a special anti-clockwise spiral pattern.
Being a little slug in the open ocean trying to find each other would be very hard without being able to communicate but these creatures have found a way to do it!
January 15, 2022