Peculiar, odd and funny fish names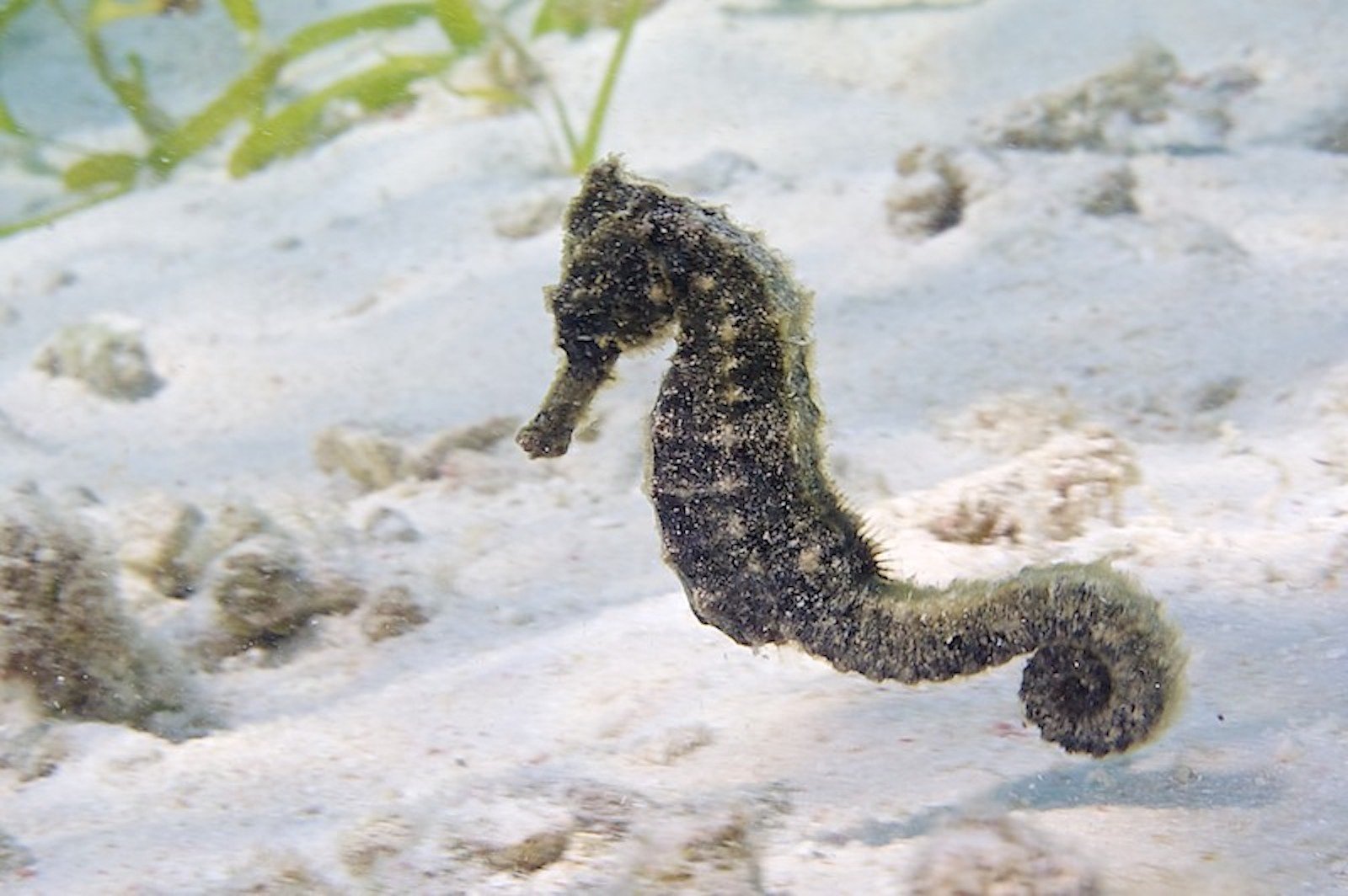 Some fish have the strangest names. It is always fun to come into the dive center after you've been in the water and go through the fish books to look up what you saw!
Here are some of the names of the marine life you can see in the Maldives, and what we think they are named after. Some are normal, some are odd, and some are hilarious!
We are fine with these
Hermit crab – lives like a loner in it's shell
Electric ray – can give you an electric shock
Soldier fish – they are never alone always in a troop
Goat fish – have 2 barbels on their chin, like the beard of a goat
Rabbit fish – their tail fins look exactly like rabbit ears, I promise
Unicorn surgeon fish – yes there are unicorns under water, this fish has a protrusion on its forehead just like its name sake
Scorpion fish – it is poisonous
Stone fish – has such a good camouflage you can't tell it from its' surroundings, it looks like a stone, rock or piece of coral
Sergeant Major – because of its stripes on its 'uniform'
Parrot fish – due to their vibrant colour and sharp beak like mouth
Puffer fish – it can puff itself up to look bigger when threatened
Box fish – has a cube like shape
Surgeon fish – have a bone at the base of their tail that is as sharp as a surgeons' scalpel
Flounder – due to its' flat shape
Picasso Trigger fish – its body is painted in the style of a true Picasso
Odd fish names
Frog fish – it is not green but its front 'legs' look similar to frog legs and it can walk and jump
Sea horse – it has no hooves but can you see that its' head has a similarity to a head of a horse?
Grouper – some even say groper, mhm… is it touching things?
Jack fish – well, must have been Jack who named these fish
Grunter – I didn't know until I actually heard one, they make a grunting sound when threatened
Moorish Idol – no idea where the inspiration for this name came from
Hawk fish – maybe they sit on their rock and wait for their prey like a hawk or have good eyesight like a hawk?
Angel fish – because they behave like little angels or have a halo above their heads?
Funny fish names
The wrasses have the best names!
Checkerboard wrasse – obviously the pattern
Slingjaw wrasse – like in the alien movies, it can extend its jaw
Bird wrasse – can it fly? Maybe it bats its fins up and down like a bird instead of forth and back like most fish
Lemon Meringue wrasse – very tasty!
Zigzag wrasse – the way it swims?
Disappearing wrasse – have you seen it?
Razor fish – always clean shaven?
Earmuff blenny – it has ears?
Saber tooth blenny – the saber tooth sounds dangerous but it is only 7 cm big
Piano Saber tooth blenny – long fingers like a piano player?
Bearded Saber tooth blenny – it has a beard
Dracula Shrimp Goby – it must be the fangs
Convict surgeon fish – have a striped prison 'uniform'
Any funny or odd fish names that you have come across?
May 10, 2023