Coconut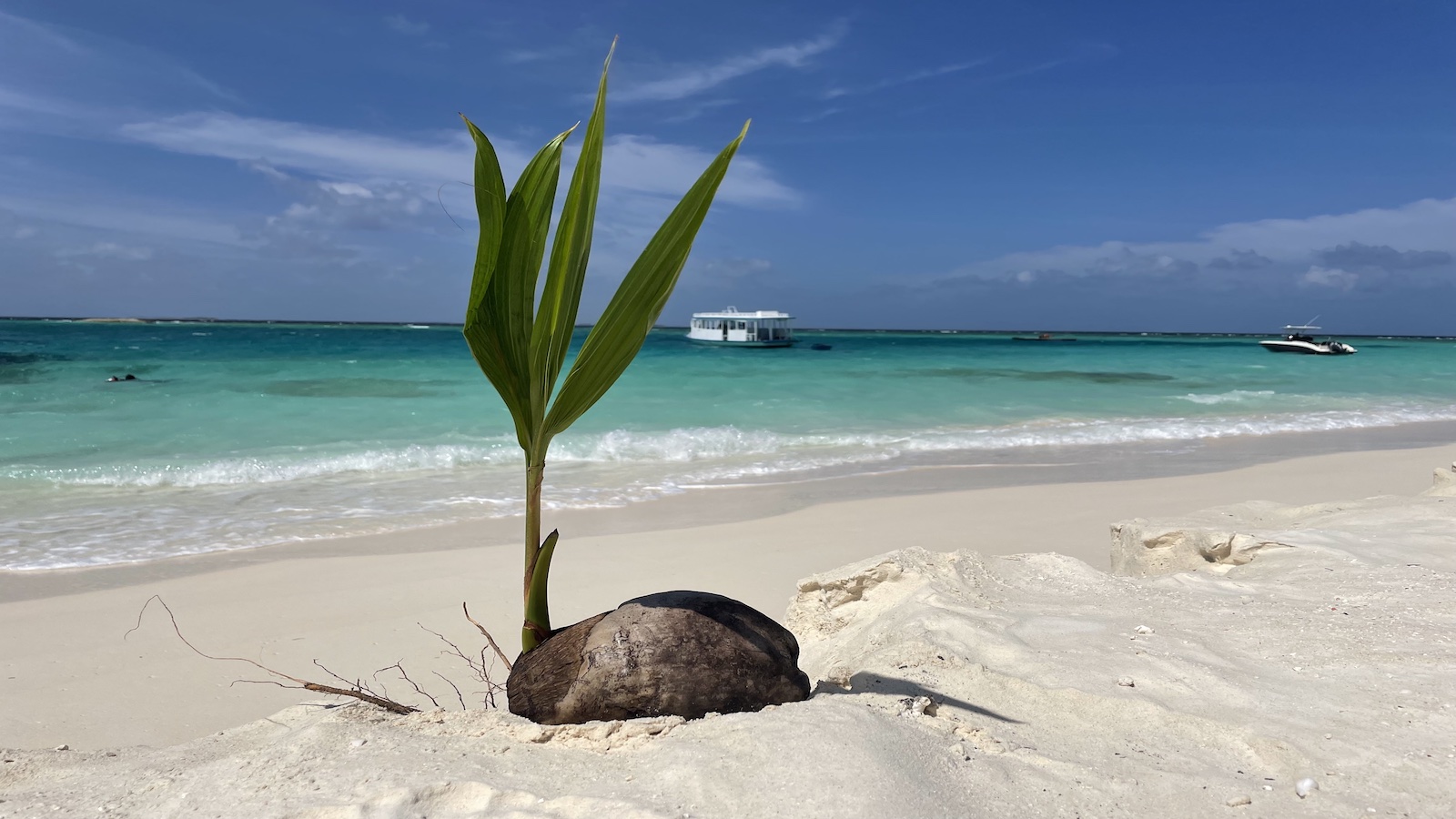 When someone says tropical island some of the first things that come to mind are turquoise water, sandy beaches, palm trees and Coconuts! There are many different names for the coconut in Dhivehi depending on what stage in the lifecycle it is in.
The main stages are:
Gobolhi
This is the first stage of the nut after the flowers. Locals don't use it often.
Kihah / Miri (Depending on what part of the Maldives)
This is the young coconut with little to no meat and the water has little flavour. If you eat the meat, it is often very dry and not very popular.
Kurumba
This is the drinking stage, at this point the coconut has produced the most and sweetest amount of water. The meat is also eatable and has a slimy texture.
Gabulhi
If you don't pick the coconut during its Kurumba stage it will form into a Gabulhi. There will still be water but not as nice. The meat will be thicker but not hard and Maldivian mums use it to make sweet treats.
Kaashi
Is the stage that most people will know a coconut as. The small brown ball, which has very hard white meat. This is used widely in Maldivian cuisine in curries, breads and reduced to milk and oils.
Kurolhi
This stage has no water at all. With even harder meat than the Kaashi, it is used in some Maldivian recipes.
Mudi
Is the final stage, where the coconut is now germinating/growing. Now no water left, and most of the meat is light and sponge like. You can eat Mudi as a snack, but usually it is not as common as coconuts get picked in earlier life stages.
Coconut trees are very common in the Maldives and used not only for the fruit. The wood was traditionally used to make dhonis. From the husk of the coconut, skilled Maldivians are making fishing nets and ropes. The fronds used to make baskets, mats and even the traditional roofing of some buildings.
Coconut palms are a very versatile tree, with almost every part infused in Maldivian life.
December 13, 2021