Plankton. Do you know what they are?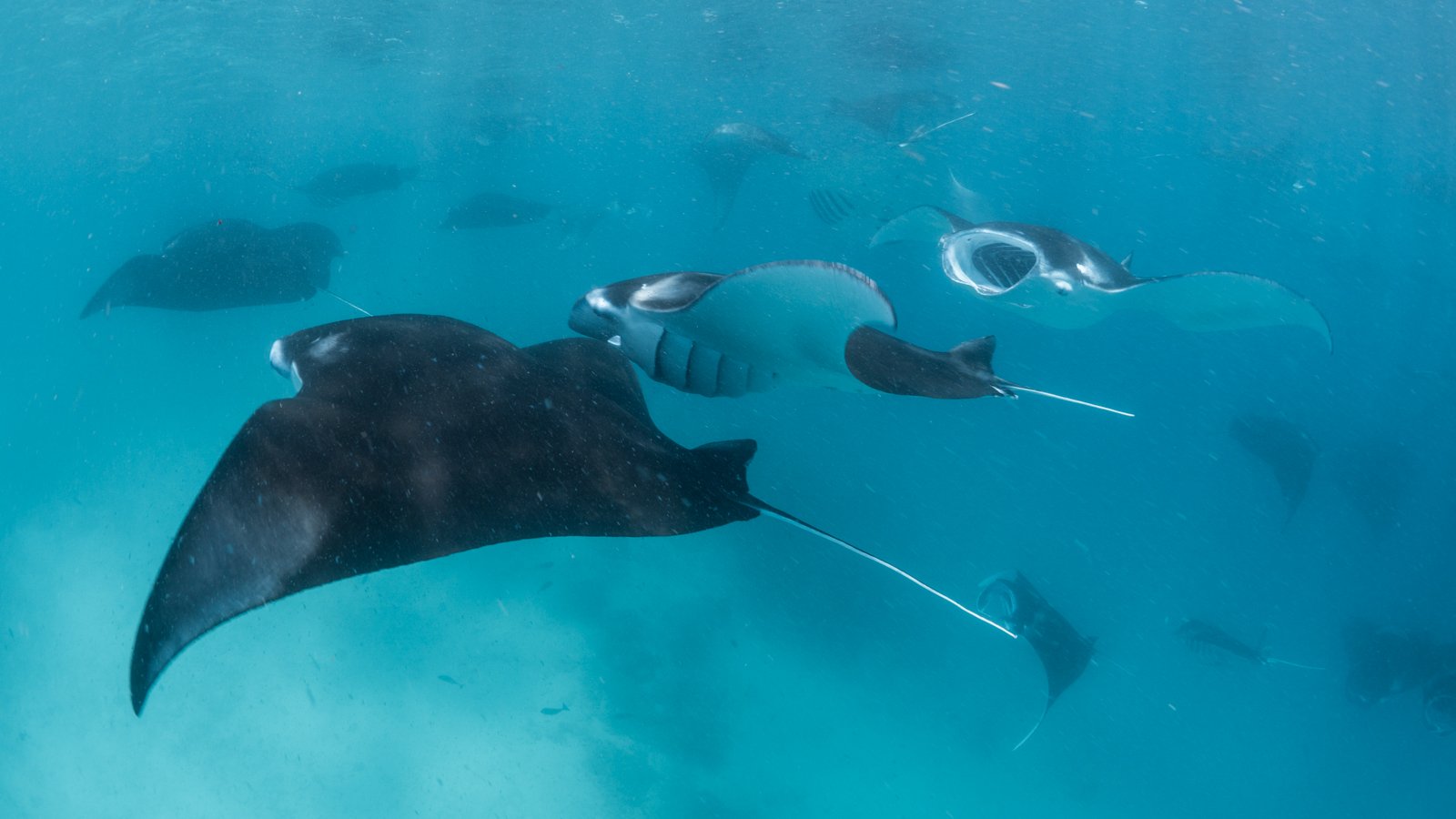 Plankton are very important for the ocean! This is because plankton is normally the beginning of most ocean food chains. We can describe them as very small organisms that are unable to swim against currents so often just float and drift around the ocean. Some kinds are bioluminescent, so if you've ever seen the ocean sparkle at night it's thousands of little plankton! They are also the key food source for many large marine herbivorous (vegetarian) or planktivorous (only eat plankton) fish and whales, such as mantas and whale sharks found here in the Maldives.
The two main types of plankton are Phytoplankton and Zooplankton. Phytoplankton are plants and get all their food an energy from the sun through the processes of photosynthesis. Through photosynthesis the phytoplankton also produces oxygen that is released into the water. Did you know that every second breath you take is oxygen from the ocean that is produced by phytoplankton!
Zooplankton are little animals that normally feed on phytoplankton and other smaller particles found in the water.  These can sometimes be seen with the naked eye, like krill and jellyfish. When you join us for a Finding Manta tour to Hanifaru bay you can often see little dark green dots in the water, called copepods, a type of Zooplankton which jump around a lot. They are the perfect food for manta!
Plankton Soup at Hanifaru Bay
Hanifaru Bay is a long bay with just one opening. Due to the currents and tidal flows, at certain times during the year lots of Zooplankton gets swept into the bay and gets trapped. A big Zooplankton soup is exactly what mantas love. Manta rays come to the bay to feed usually from mid-May to late-November. Sometimes there is just a few, sometimes there are hundreds. Sometimes there is even enough plankton for whale sharks to feed there too.
August 18, 2019