Bioluminescent plankton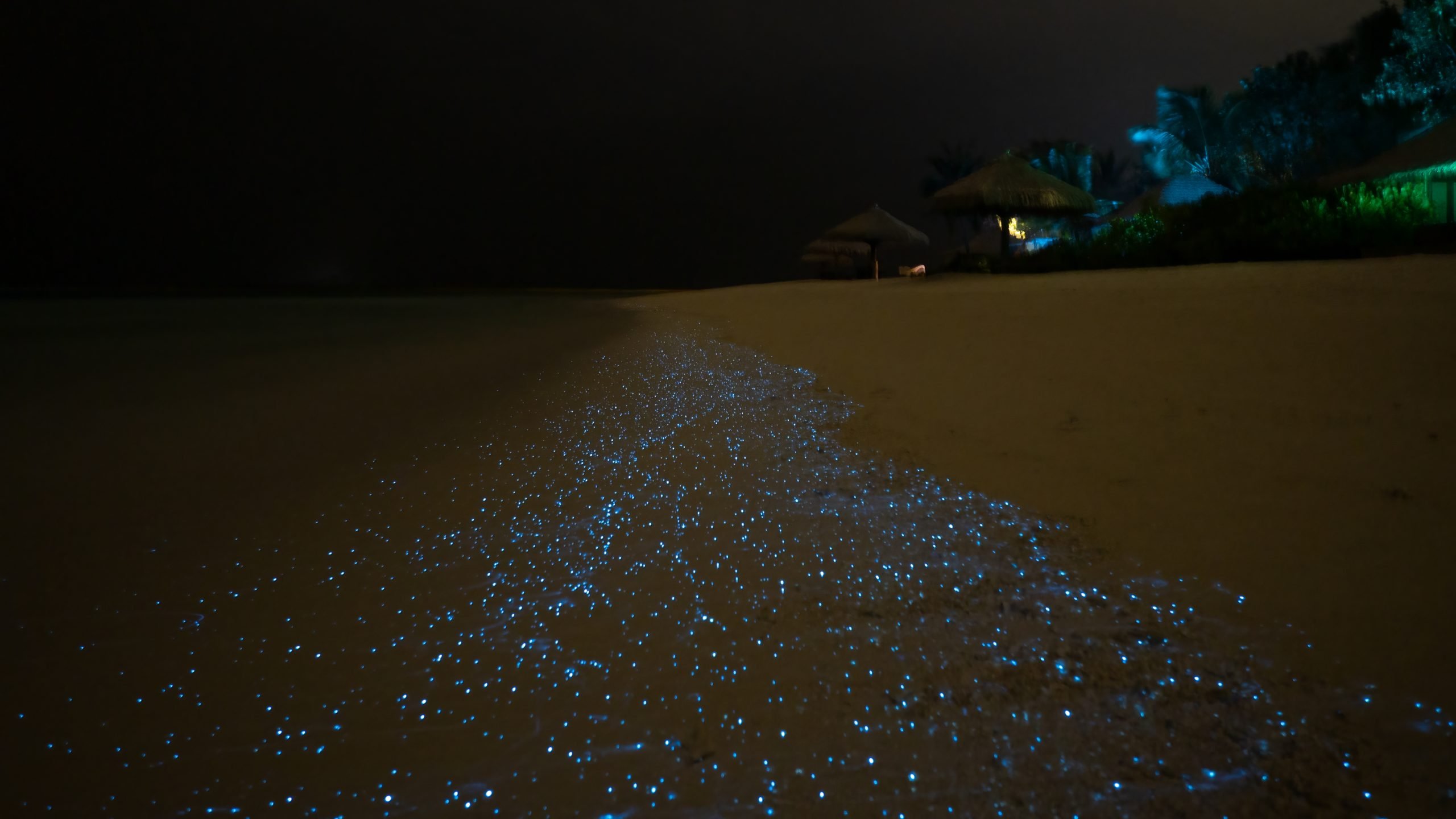 Recently we have had glowing shores during the night. It's been magical to see thousands of tiny blue glowing dots light up the beach! This is thanks to the bioluminescent plankton being washed ashore.
How does the plankton glow?
Only certain organisms can produce this glowing effect. Some are on land, but most are found in the sea. This particular phenomenon is caused by a type of bioluminesent plankton called dinoflagellates. The bioluminescence comes from particular chemical called luciferin. Dinoflagellates are able to produce this chemical themselves. Some other bioluminescent animals cannot create their own luciferin but get it from their diet.
Why does the bioluminescent plankton glow?
The plankton does not glow all the time, only when it is disturbed or moved. That's why we see it in crashing waves and when swept along the shore. If you stand on it or run your hands along the sand this will also activate the glow.
The dinoflagellates also glow when they are stressed or are being hunted. They use their glow in order to deter or confuse their predators.
Trying to capture the magic on camera
When witnessing this incredible sight, it is only natural that we want to try and take a picture to remember it by. This is much easier said than done…as it is dark and trying to take a photo of thousands of tiny glowing moving dots poses its complications. Our advice, a good quality camera (phones can work…sometimes, but the better the camera the better the photo), a tripod, long exposure, and A LOT of patience!
We have been extremely lucky lately, many islands in the Maldives have been treated to this phenomenon off and on for over a month. Some nights are better than others, and you have the get the timing right. Just like most wildlife it is very hard to predict, and luck needs to be on your side. But if you are able to see it, it truly is such a magical sight! You can check out what other wonders we have been seeing around the island lately here!
April 11, 2023