Do fish sleep?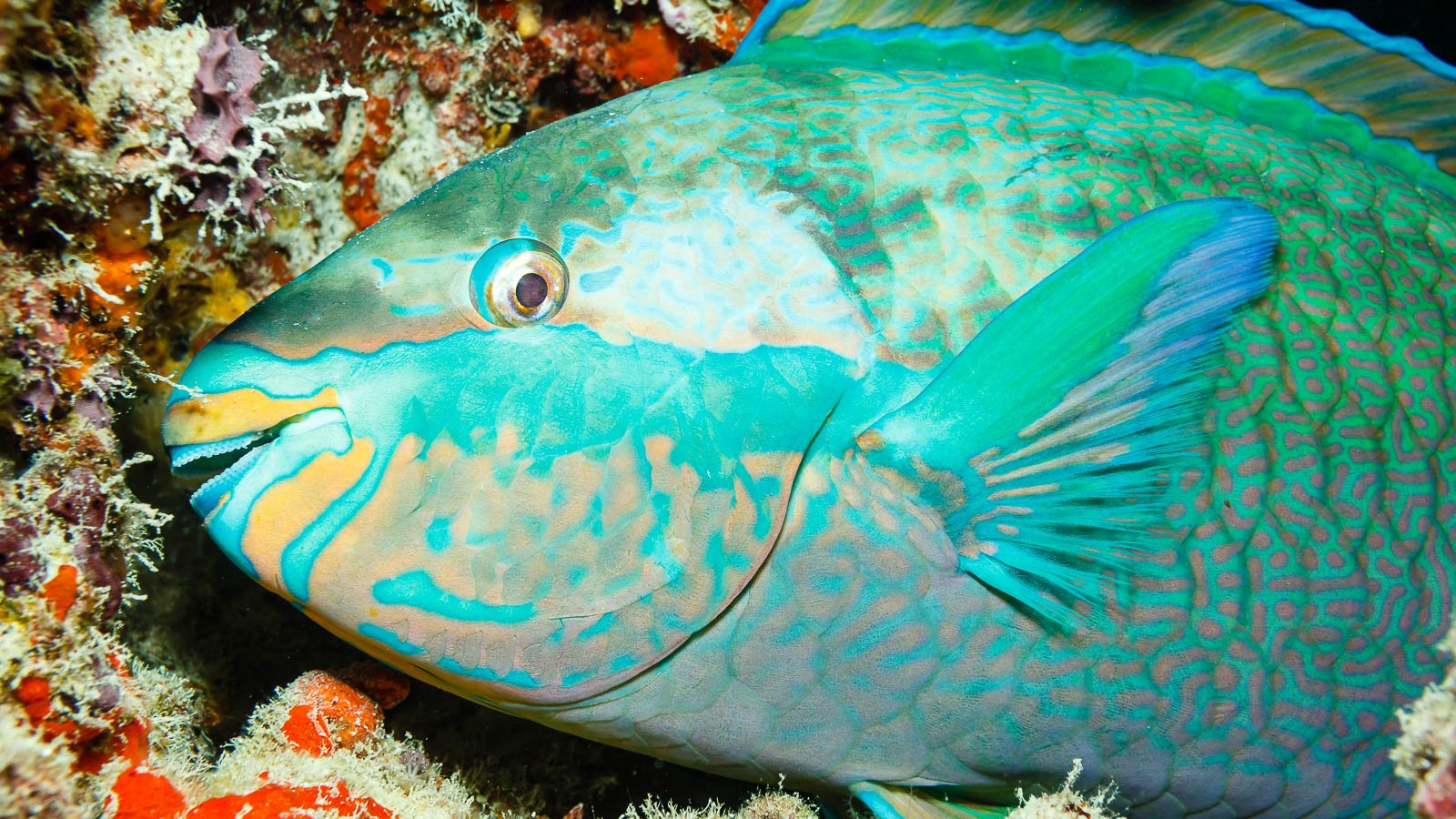 Do fish sleep? This is an interesting question. There is still so much study to be done on this topic, not a whole lot is known about fish sleep.
Fish do not sleep in the same way as us humans. Firstly, fish do not have eye lids so there is no way they can close their eyes! But as their brain structure is very different to ours, they do not 'sleep'  but enter more of a 'daydreaming state'.
During this Daydreaming state the fish's heart rate and body movement slow right down. This reduces the metabolic rate and allows the fish to save energy. Effectively allowing the fish to rest and reset, just like what sleep does for us.
How can you tell if a fish is asleep?
Usually, the fish will not be moving so much, maybe even completely motionless.
They are in a 'resting' position, some reef fish even nestle themselves into the reef or corals.
Most reef fish sleep at night and are active during the day, this allowing for better foraging during day light hours when it is easier to see. But there are some nocturnal fish that choose to hunt at night, like moray eels and lion fish.
Fish to look out for resting on the reef:
You can often see red tooth triggerfish resting on the reef. But you will not see the whole fish, just their tails sticking out of crevasses. They will wiggle themselves into the reef and then put their little trigger up (fin located on the top side of the fish) this wedges them into place, so they do not move.
We usually spot resting parrot fish during our night dives and night snorkels. The parrot fish's sleeping behaviour is unique. They find a spot on the reef and then secrete a mucus bubble around their bodies. This bubble provides protection from parasites but also from predators being able to detect their smell.
Lion fish usually rest during the day. You can find them in overhangs or under large coral blocks. At night we see them become more active swimming around and hunting.
Nurse sharks rest during the day in caves. Not many sharks are able to stay motionless. They need to swim that oxygenated water passes over their gills for breathing. To breath while not moving nurse sharks use a technique called buccal pumping which forces water to be pumped over the gills.
Next time you are in the ocean keep an eye out for day dreaming fish!
September 8, 2022